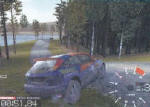 Check out the 3rd in the series of the most successful rally series of all, Colin McRae Rally 3.0.
Want the latest news on the Resident Evil and Tomb Raider sequels, then this is the place for you.



All the facts about Kojima-san's new game, MGS2: Substance.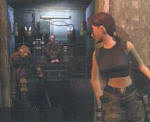 All the news on one of the most highly anticipated PS2 games, Lara Croft Tomb Raider: The Angel of Darkness.


Read the review of Codemaster's latest game in the TOCA series, TOCA Race Driver.